Board Members > Stephanie Weston


Stephanie Weston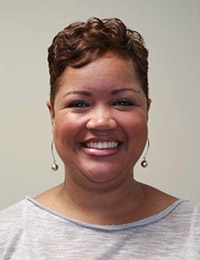 National Sales Manager, Hospitality
Speakman Company

400 Anchor Mill Rd.
New Castle, DE 19720

Phone: 302.367.2407
Email: sweston@speakmanpro.com>
Web Site: www.speakmancompany.com

Stephanie P. Weston is the National Hospitality Sales Manager for Speakman Company. With nearly 15 years of corporate and sales experience, four of those with Speakman, she is leading the strategy, expansion, and growth of this channel for the ionic company.

Responsible for driving both specification and sales of Speakman plumbing products within the architectural, engineer and designer communities, Stephanie is bringing a fresh perspective to hospitality. Combined with her entrepreneurial instinct and experience as Owner and Operator of the luxury service company, Exquisite Events, Stephanie has an innate ability to create the perfect experience. And guest water performance and enjoyment is no exception. Her industry knowledge and knack for relationship building has built her, and Speakman, a strong reputation with brands and job influencers alike. But don't let the infectious personality fool you, she's a savvy negotiator and will always get what's best for the client.