Board Members > Robert Wright


Robert Wright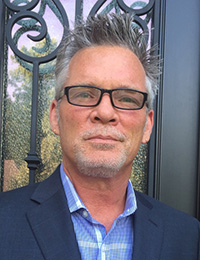 Robert Wright
Vice President of Hospitality Division
Lexmark+Northwest Hospitality Carpets

285 Kraft Drive
Dalton, GA 30721

Cell: 678-779-7287
Email: Robert.wright@lexmarkcarpet.com
Web: www.lexmarkhospitality.com

Robert Wright is the Vice President of Sales at Lexmark+Northwest Hospitality Carpets. Robert has over 16 years experience in the Hospitality industry. Most recently serving as the Hospitality & Recreational Markets Manager at The Bose Corporation for The Americas.

Wright has played a key role in orchestrating global contracts with many luxury brands and managed countless key projects across the Hospitality sector. He is a creative problem solver who's passion and style are contagious.

Lexmark Carpet Mills, founded in 1993, is a leading producer of broadloom carpet for Hospitality, residential and niche commercial applications. Our vertically-integrated manufacturing capabilities, state-of-the-art equipment & unsurpassed customer service distinguish Lexmark as a leading specialty mill capable of producing the highest quality custom products with industry leading turnaround times.

Lexmark, on June 30, 2015 acquired Northwest Carpet Inc. The combined business has decades of design & manufacturing expertise and will focus on continuing to provide best-in-class quality, customer service and design capabilities to the hospitality community.