Board Members > Rick Sequeira


Rick Sequeira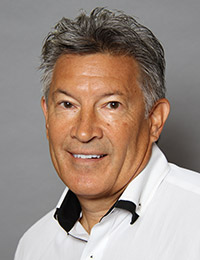 Vice President of Hospitality

Serta/Simmons Hospitality
One Concourse Parkway, #800
Atlanta, GA 30328

Phone: (714) 342-4772
Email: rsequeira@sertasimmons.com

Web Site: www.sertasimmons.com

Rick Sequeira's thirty years of hospitality sales experience is evident by his extensive knowledge in sales, product development and manufacturing. He has worked with most hotel brands in developing mattresses standards that are a great return on investment for the hotel owner, while also providing a product that is durable and comfortable. Rick has been instrumental to the success of the Serta/Simmons Hospitality Division, making them the leading suppliers in the hotel industry. As Vice President of Contract Sales, Rick has established and maintained impeccable relationships with our National accounts by providing premier service and providing cutting edge components and products.