Board Members > Ryan Haley


Ryan Haley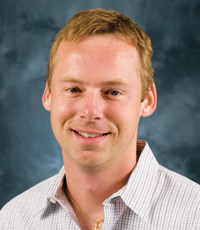 Director of National Accounts
American Hotel Register Company

100 S. Milwaukee Avenue,
Vernon Hills, Illinois 60061

Phone: 847.743.1565
Cell: 224.715.2428
Fax: 847.743.3565
Email: rhaley@americanhotel.com
Web: www.americanhotel.com

Ryan Haley is Director of National Accounts for American Hotel Register Company. In this role, he is responsible for the corporate and field relationships between American Hotel and designated customer groups and a team of national account managers which implement agreements with the approved products and services.

With more than 12 years of experience in the hospitality industry, he has serviced Choice Hotels International, Best Western International, multi-flagged management groups and developed new channels of business within the cruise line industry. Today his operational leadership is strategically focused on Starwood Hotels and Resorts Worldwide, Hilton Worldwide, Intercontinental Hotels Group (IHG), and Extended Stay America.

Haley spent more than 10 years in the restaurant industry before coming to American Hotel Register Company. He holds a degree in Business Administration from Northern Illinois University and is married with two children.