Board Members > Paul Johnson


Paul Johnson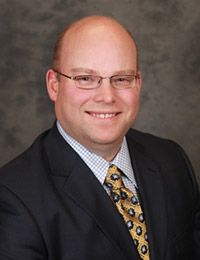 VP of Strategic Accounts
SONIFI Solutions

3900 West Innovation Street
Sioux Falls, SD 57107

Phone: 605.988.1379
Cell: 605.940.2005
Email: pjohnson@sonifi.com
Web Site: www.sonifi.com



Paul Johnson is responsible for building and maintaining relationships with SONIFI's Strategic Accounts and provides each customer with a comprehensive set of products, services and solutions that best fit their business needs. Paul joined SONIFI (formerly LodgeNet) in 1996 and brings a broad range of engineering, product management and sales experience to the team. Over the last 20 years in these various roles, Paul has effectively bridged the gap between the ever changing landscape of technology and the business needs of SONIFI's partners. Paul holds a B.A. from Augustana University in Computer Science and Business Administration.