Board Members > Kimberly Twiggs


Kimberly Twiggs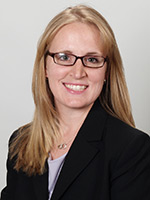 DIRECTV

6550 Greenwood Plaza Boulevard
Englewood, CO 80111

Phone: 303-712-4618
Email: krtwiggs@directv.com

As a Director of DIRECTV, Kimberly Twiggs manages the company's Lodgings & Institutions (L&I) commercial business unit. In this role, Ms. Twiggs is responsible for creating and implementing strategies that support the sale of DIRECTV services to hotels and other commercial institutions. Previously, Ms. Twiggs oversaw the development and launch of DIRECTV's Multi-Dwelling Unit (MDU) business in North America. Ms. Twiggs has been with DIRECTV since 2006.