Board Members > Joe King


Joe King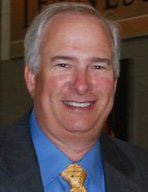 Joe King
Senior Director, Hospitality
Philips Commercial Displays

11660 Alpharetta Hwy.
Suite 135
Roswell, GA 30076

Phone: 404-307-9308
Email: Joseph.king@epius.com

Joe has spent over thirty years in the Television industry and twenty in Hospitality. He is in charge of Philips Commercial Television efforts into Hospitality within North America.

Philips Commercial Displays, also known as EPI is a leader of HD display technology for Monitors, TVs and Multi-functional Displays backed by over 60 years of design and manufacturing experience. EPI has earned a reputation for selling user-friendly, technologically advanced displays with every aspect of EPI's business focusing on the development of products that fit seamlessly into consumers' digital lifestyle.