Board Members > Jesse Kalisher


Jesse Kalisher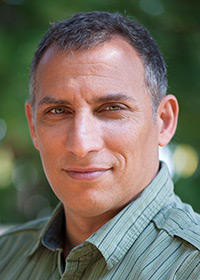 President
KALISHER

209 East Main Street
Carrboro, NC Â 27510

Office: (919) 967-4300, xt. 21
Cell: (919) 923-4070
Email: jesse@kalisher.com

Jesse Kalisher spent 11 years on Madison Avenue developing advertising for clients including Procter & Gamble, Clorox and Sprint. In 1996, Kalisher left advertising and began traveling and taking pictures. His photography was soon acquired by museums including the Smithsonian and The Louvre. In 2006, Jesse entered the hospitality art market and today his company, Kalisher, is one of the leading providers of art for hospitality in the United States. A preferred provider for nearly every major brand, Kalisher (the company) creates a full range art for 3-5 star hotel brands. "Our key point of difference," Kalisher says about his company versus his competitors, "is that we are the artists, we create the art."

There are currently 18 people at Kalisher including four artists who spend their days drawing, painting and yes, taking pictures – all in for the purpose of creating custom art for hotels.