Board Members > Gerald P. Chase


Gerald P. Chase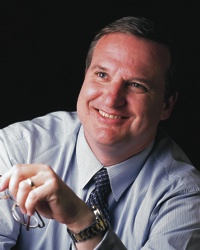 President & COO
New Castle Hotels and Resorts
2 Corporate Drive
Shelton, CT 06484
Office: 203 925-8370
Email: gchase@newcastlehotels.com

Gerald P. Chase is President and Chief Operating Officer of New Castle Hotels, which owns, operates and develops hotels, conference centers and resorts in the United States and Canada under Westin, Hilton, Marriott, and Sheraton brands, as well as a number of highly distinctive independent properties. Including projects under development, New Castle Hotels currently owns and/or operates 31 hotels and resorts in 8 states and Atlantic Canada, totaling approximately 4600 rooms, generating annual revenues of over $150 million.

As President/COO Gerry is in charge of hotel and resort operations and company subsidiaries. He also coordinates all takeover activities and is extensively involved in feasibility evaluations for new projects. Gerry began his career over 30 years ago with Marriott Hotels and his background encompasses management assignments in every aspect of hotel operations. Prior to joining New Castle Hotels as a significant shareholder in 1988, Gerry has or currently participates on marketing and owners advisory committees with Starwood and Hilton. He also is a board member of HILMAC and is Chairman of the Hilton Owners Advisory committee.