Board Members > David Goldstone


David Goldstone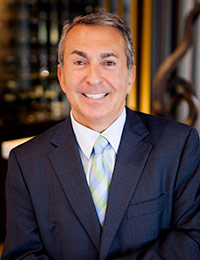 Senior Vice President
ENSEO
1680 Prospect Dr. Ste. 100
Richardson, TX 75081

Direct: 469-626-9939
Cell: 469-515-6415
Fax: 214-570-3090
Email: dgoldstone@enseo.com
Web Site: www.enseo.com

David Goldstone joined Enseo in 2015. A distinctive personality in the hospitality industry, his expertise is building and maintaining corporate relationships and managing sales strategies. Prior to joining Enseo, he worked with SONIFI as Senior Vice President of Global Strategic Relationships and at Quadriga as Executive Vice President of Global Sales. At On Command Corp, he served as Group Vice President of Sales. Prior to that, he ran the Hospitality Group at Panasonic. David is also a recipient of the AH&LA John Whitaker Award and serves on several industry boards.