Board Members > Barbara Coen


Barbara Coen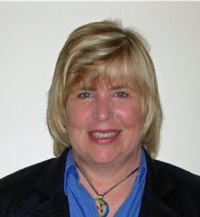 National Segment Manager
Foodservice and Hospitality
Rubbermaid Commercial Products
3124 Valley Avenue
Winchester, VA 22601

Phone: 540-542-8703 (Winchester Office)
Phone: 804-379-9203 (Richmond Office)
Phone: 540-514-8102 (Cellular)
Fax: 804-379-9204
Email: barbara.coen@rubbermaidcommercial.com
Web Site: www.rcpworksmarter.com
Web Site: www.rubbermaidfoodservice.com

Barbara is the National Segment Manager for Foodservice and Hospitality with Rubbermaid Commercial Products (RCP), a Newell Rubbermaid brand. During her tenure with RCP, Barbara held various positions in both sales and marketing. Prior to RCP, Barbara worked for Mobil Chemical Company (now Pactiv) in their food packaging division and with US Gypsum.

During her tenure with RCP, Barbara has been honored with the following recognition:


Newell Rubbermaid Top Five Performer Award, Leadership Training
Newell Rubbermaid CEO Award (RCP)
Vice President's Award for Sales Professionalism
NAFTA Region of the Year
In her spare time, Barbara has two passions – volunteerism and photography. One of her proudest achievements took place in Ghana, West Africa, where she worked as a member of a five-person team to open the first secondary school for young ladies in the Northern Region town of Buipe. Additionally, Barbara's award winning photography has been published in "Chesapeake Bay" magazine.